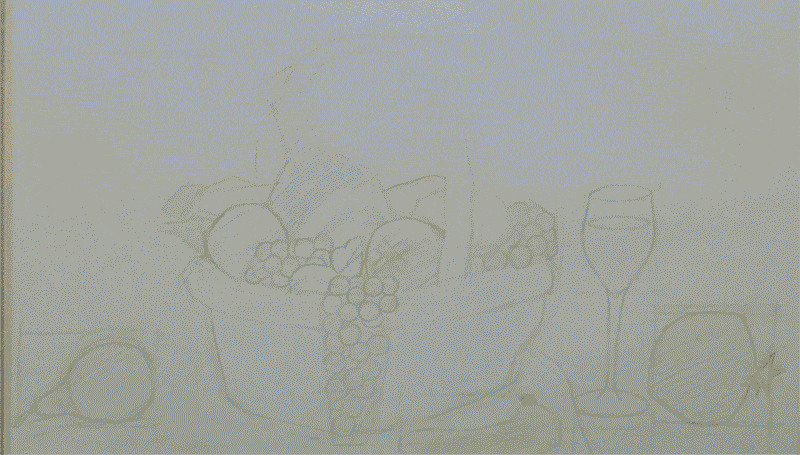 The Artistic Process
The sound of sketches on paper. The smell of freshly sharpened pencils.
Projection designers and engineers need mastery of projection, video, and editing technology, and in-depth knowledge of stagecraft, dance, drama, and music. But did you know that we also must have the ability to produce original art?
Last year, in my spare time, I began this colored pencil still life. As the entire team at Shen Yun drafted, choreographed, rehearsed, and put the final touches on a brand new season, my little drawing gradually came to life as well. The hours I've spent in front of the easel have given me so much. And the finished product contains layers upon layers of stories. Similarly, each time you see Shen Yun—the product of hundreds of artists' dedication—there are countless stories behind every scene too. If you ever get a chance to sit down with any of us, we'd have something to share about any part of the show.
Nostalgia is a byproduct of memories, and it often brings back not the result of your actions, but the progress. For an artist, the progress of a work is as important as its outcome. The times we remember most vividly are the difficult times: the time you had to start from scratch, or the time you worked past the break of dawn—be it trying to land a new tumbling technique, perfecting a poignant solo, or remaking (for the umpteenth time) a segment of backdrop animation. Yet the hours you spent toiling, and sweating, and crying, and repeating were not in vain, as this dedication to artistic tradition has elevated your spirit and nurtured your senses. What you have created brings goodness, true beauty, and honesty to all those who view your work.
Countless hours of dancing, sweating, rehearsing, drawing, and polishing have come to an end, and we are about to embark on the 2018 Shen Yun tour.
May the curtain rise to bring you the grandest of all masterpieces.
Still Life Work Log
August 30, 2016: I begin this colored pencil work. The composition has been set but…
September 13, 2016: …it seems to lack life. Hence, a cute duck plushy was added on top of the pomegranate.
October 3, 2016: Figuring out how colored pencils work. In black, there is blue, green, red, purple, etc.
October 17, 2016: The wine bottle that looks black is not black at all.
October 24, 2016: As you can see, I tried to postpone drawing the complicated basket for as long as I could. At this stage, it's important to focus on the overall progress, and not scrutinize the specifics.
October 25, 2016: I should stop neglecting the champagne glass.
November 1, 2016: The scene doesn't have enough depth. So I add two clementines and a clump of grapes in the back. Thinking about the hours of work these small fruits will entail makes me want to cry a bit.
November 7, 2016: The cloth backdrop requires a lot of penciling.
November 26, 2016: My final endeavor before last season's Shen Yun tour. At this point, I think I'm finished and I sign my work. But little did I know…
June 23, 2017: Hey, look who's back! After an eight-month hiatus of (long) tour and (short) break, I return to you, my dear basket of fruits and things. And I see the parts that still need fixing: pears, egg, duck, glass, basket, grapes, and wine bottle. Or basically, everything.
July 2, 2017: The grapes at the right side of the basket are too clumped together…
July 23, 2017: …so I cascade them down towards the ground. But the environment was too warm (yellowish), so everything was readjusted. And then the egg appeared too bright and too large.
August 27, 2017: And almost exactly a year after I began, this picture is completed. Obviously, there are many technical imperfections that can be improved upon, and I have a long way to go before becoming a world-class artist, but this journey was fulfilling. Until next time!

Annie Li
Projection Engineer
December 10, 2017